Do you dream of harvesting bushels of ripe fruit from your homestead? Crunching on apples and nibbling on sun-ripened plums? Because fruit trees are a perennial planting – a gift of food that keeps on giving – they are an extremely valuable asset to your homestead. And as the old proverb goes,"The best time to plant a tree was 20 years ago. The second best time is now." But with so many fruity options, how do you know which fruit trees to grow on your homestead? This article will give you a checklist of considerations for selecting fruit trees for your homestead.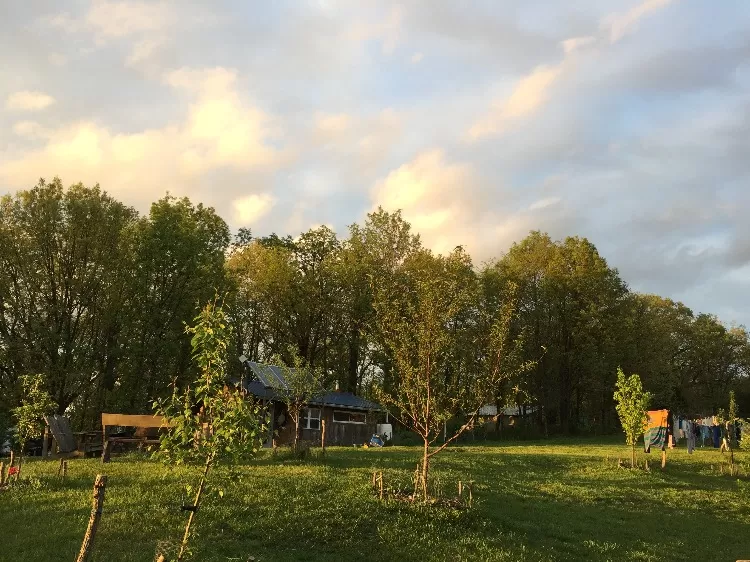 Winter is a great time to pour through fruit tree catalogs and ponder varieties to add to your homestead orchard. When we built our off grid homestead in Missouri, we ordered and began planting fruit trees before we even had a skeleton of a house!
I try to order my fruit trees from a local, or at the very least, a regional company that has experience growing for my (USDA Plant Hardiness) zone. (Not sure which zone you're growing in? Check out this handy interactive map.)
When we moved to our property in Vermont this year, I started slowly, ordering one dozen blueberries and some raspberries. Now that we've settled into our off grid yurt, I'm dreaming of a bigger food forest and ordered a wider variety of fruit trees and shrubs, including more blueberries, elderberries, sour cherries, and plums.
Here are some questions I ask when I'm selecting fruit trees for my homestead.

How to Select Fruit Trees for your Homestead
What are your growing conditions like?

Most fruit trees like 1/2 day to a full day of sun, well-drained soil, and a pH of 6.5. – 6.8. Most home orchard resources will recommend planting on high ground, or on a south/southwest facing slope, where cold air will flow downhill and will not settle in frost pockets in your orchard.
Consider also, your regional climate: For instance, I now live in zone 4 and have long, cold winters. While I was able to grow incredible peaches and persimmons in my zone 5b garden in Missouri, I will likely be disappointed if I choose cultivars that are better suited to a more mild climate.
A good fruit tree catalog will indicate which zones are appropriate for each variety, and their website can be an excellence source of additional information. Read the growing specifications carefully, ask your neighbors what varieties are working well for them, and select appropriate trees for your zone.
Read More > Planting a Fruit Tree Guild
Planting a Native Edibles Food Forest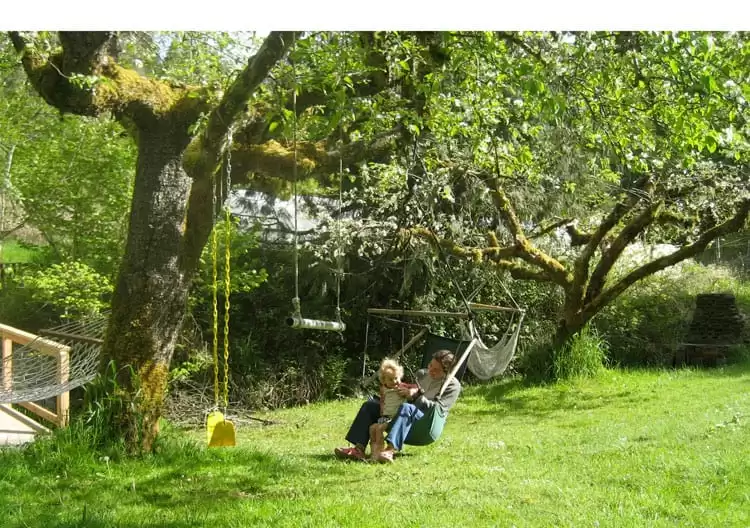 How much space do you have available?
Trees take up space, which is fantastic for shade, swings, or hammocks, but not so great if you have limited growing area. Luckily, there is a wide selection of semi-dwarf or dwarf trees to choose from.
If space is really limited, you might even grow a few fruiting trees, bushes or berries, such as lemons, blueberries, or strawberries in containers on your porch. Since our homestead is relatively large, I grow a combination of standard sized trees and semi-dwarf.
How much energy can you devote to the planting and care of fruit trees?
I admit to being a tad overzealous when it comes to fruit tree orders. One year I ordered 18 fruit trees, 6 fruiting bushes, and 12 raspberries. This proved to be way too much for me to plant and effectively take care of! Remember, each fruit tree will need a "$100 hole," and fruit trees need regular watering to get established, yearly pruning, and will benefit from applications of organic foliar treatments.
Read more >> How to Plant Fruit Trees
What are the pollination needs of the fruit?
Some fruit trees are self-pollinating and do not need another tree to produce fruit, for instance, many citrus and sweet cherries. But most fruit trees require cross-pollination – that is, another cultivar of the same fruit tree – to bear fruit, or they will produce a larger yield of fruit with a cross-pollinator. Check the individual requirements of each variety before purchasing.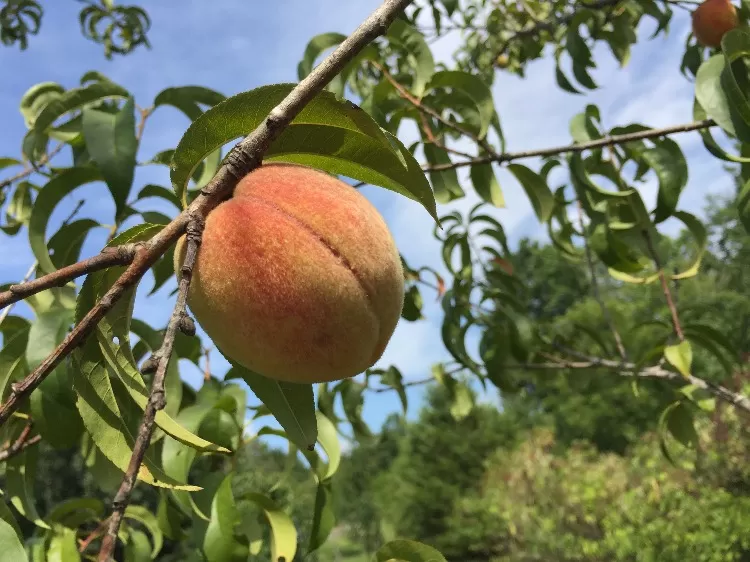 Which pests and diseases are a problem?
When we lived in Missouri, we learned that pears are very susceptible to fireblight, and apples often succumb to cedar apple rust. Before ordering fruit trees, I consulted the MO extension service website, and downloaded their guide for home orchardists. It provided me, a Midwest newbie at the time, with excellent information about which trees to avoid, and which specific cultivars to consider. Of course, if you have access to a network of local orchardists, you might seek their advice about recommended cultivars.
Eating ripe, unbelievably delicious fruit straight off the tree is one of the most rewarding experiences I've had as a homesteader, and since fruit trees take years to get established and bear fruit, why not put some fruit trees in the ground this spring!
Ready to plant? Check out this article: How to Plant Fruit Trees
Pin it for Later: