Each year I like to peek back into the Homestead Honey archives to share the top posts of the year. This year, the writing, editing, and publication of Family Homesteading and our move to Vermont took much of my time and energy, so I have to admit that the top homesteading posts of 2018 were … a good majority of the posts I was able to write!
Still, I hope this recap inspires you to dive deep into new homesteading and gardening skills, try a few new ferments, and sample some delicious, seasonal recipes.
The Top Homesteading Posts of 2018
I'm a bit kombucha-obsessed these days, and rightfully so! Kombucha is packed with probiotics, easy and inexpensive to make at home, and infinitely customizable (my favorite creation is Wild Grape Kombucha). This post teaches you the basics in three simple steps so you can make your own kombucha at home.
9) Fermented Honey with Red Onions and Thyme
Who would have thought that fermented honey could taste so good? This simple recipe can be used as an herbal remedy, or as the base for dressings or marinades.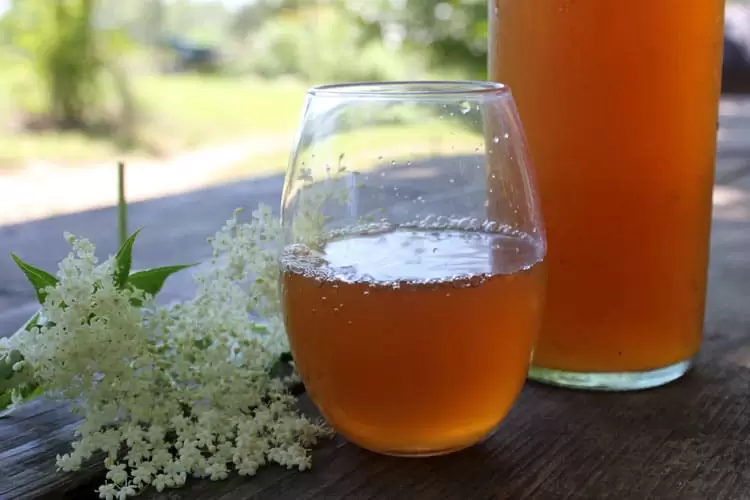 8) Elderflower Kombucha Recipe
Ah, the elderflower. Such a gorgeous, fragrant emblem of late spring. Of the 20+elderflower recipes I have knowledge of, this elderflower kombucha is my favorite. Give it a try this spring.
7) Common Seed Starting Problems and How to Troubleshoot Them
Leggy starts? Dampening off? Poor germination rates? Learn more about common seed starting problems and how to solve them (and learn more about my new favorite gardening tool).
6) Grow More Food (in Less Space) with Succession Planting
Do you have limited garden space? Then this post is for you! Learn how to maximize your harvests by using succession planting techniques and take your gardening to a whole new level!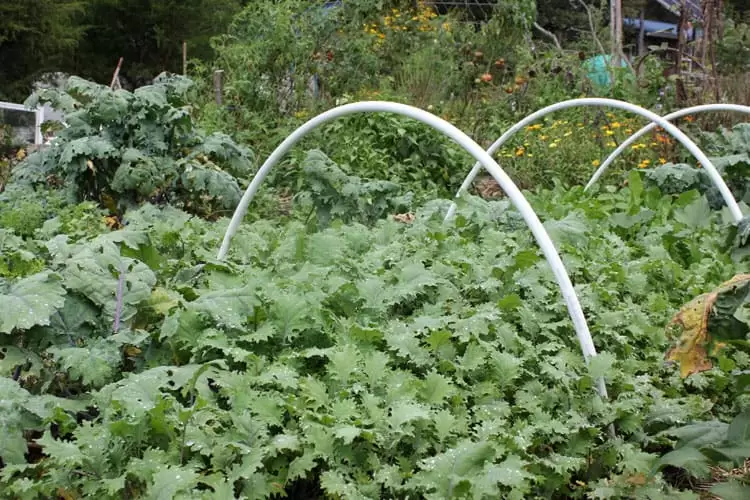 5) Homestead Honey's Guide to Fall Gardening
I am passionate about year-round growing and, having grown food through the winter in three vastly different climates, I decided to put my knowledge about fall and winter gardening into one easy to digest, information-packed eBook. Trust me, if I can harvest kale on December 24 in snowy Vermont, you can grow food year round!
4) How to Make a Ginger Bug for Homemade Soda
If you love soda but hate the corn syrup-laden version you get at the store, it's time to try making your own at home. A ginger bug is a fancy-cute name for a starter culture made with ginger that enables you to make fizzy homemade sodas. Master your ginger bug first, and then try…
Dandelion Soda! This naturally fermented recipe is SO good. And it will make you appreciate the beautiful yellow flowers gracing your garden paths and lawns all the more.
2) Planting a Native Edibles Food Forest
One of the best things we did on our Missouri homestead was to plant a food forest before we even finished our house. Learn how we planted an orchard of fruit tree cultivars and over 100 native edibles that we sourced very inexpensively.
1) Leaving Our Off-Grid Homestead
The most popular homesteading post of 2018? The story of why we left our off-grid homestead in Missouri and moved to Vermont.
Life is full of unexpected twists and turns, and we are following this new path with curiosity, eager to see where it leads us. For now, we are very happy with the kids' school, loving the opportunity to fully partake in our beloved winter sports, and slowly making new connections. This year we will seek new stewards for our beautiful Missouri homestead. Perhaps one of your 2019 goals is to live off the grid in a tiny house?!?
Ready for More Popular Homesteading Articles?
2014's Top Homesteading Posts
2015's Top Homesteading Posts
2016's Top Homesteading Posts
2017 (nope, I was writing Family Homesteading, but it's pretty awesome too!)