Each year I dive into my blog's statistics to find the top homesteading and off the grid posts of the year. Not surprisingly, these are the posts that focus on what I love to write about most: Homesteading, gardening, off the grid living, food, and finances. I share them in one place at the end of the year for easy reference, because these posts are not only the most popular, but they are the ones that readers have found most useful in 2016.
You can find my top ten posts from 2014 and 2015 here:
Top Ten Off Grid Living and Homesteading Posts of 2014
The Top Off-Grid Homesteading Posts of 2015
I hope you enjoy revisiting these favorites!
The Top Homesteading and Off the Grid Posts of 2016
10. Building an Outdoor Pizza Oven
Our outdoor bread & pizza oven is one of the most well-used and well-loved additions to our homestead. In addition to baking bread & pizza, we use the oven for roasting, cooking down sauces and butters, baking cookies, and so much more. Plus, my husband and I collaborated on an eBook, The Backyard Bread & Pizza Oven, a step by step guide on how to build your own brick-cob oven!
9. Living in a Tiny House with Kids
Living in a 350 square foot house with two active kids has its ups and downs. In this post, I share the joys and challenges of living in such a small space, and how we make tiny house living work for our family.
Tallow, or rendered beef fat, is a versatile and under appreciated fat. Plus it's often considered a "waste" so you can usually source it inexpensively. This post shares five ways to use tallow on your homestead.
Raising pastured pigs on our homestead not only fills our freezer, but provides us with a wide range of cured meats, including bacon and salami. This post shares some of our favorite cured meats and resources for learning more about curing your own meat at home.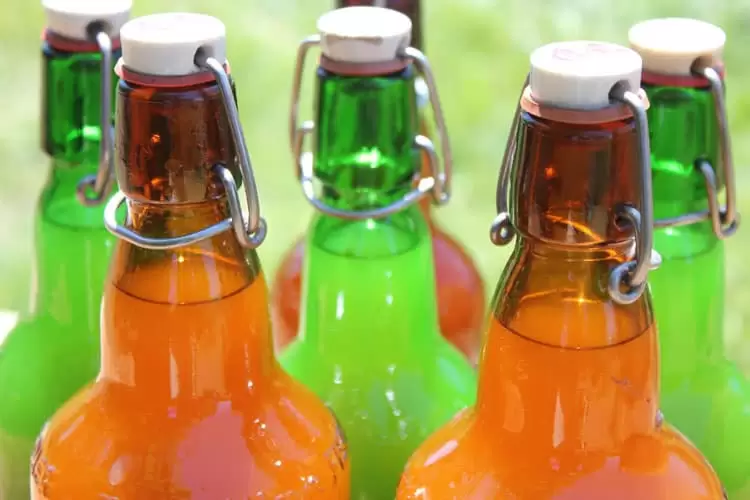 6. How to Make Homemade Soda: Three Herbal Recipes
During the hottest days of summer, these homemade sodas were an amazingly refreshing treat. Made with garden-grown herbs like anise hyssop and sage, the sodas were sweet enough to quench thirst, but not so sweet as to feel "icky" after drinking. One of my new favorite recipes!
5. Living Off Grid with Solar Electricity
Interested in going off the grid? We've enjoyed our photovoltaic system for over two years now and LOVE it. Sure, there are appliances we may not operate, and yes, we make do with a fan instead of air conditioning, but the money we're saving and the feeling of empowerment that comes from producing our own electricity is unbeatable.
4. Preventing Tick Bites on the Homestead
This post is a must-read if you live in tick country, and especially if you're thinking about starting a homestead on raw land. Our property was infested with ticks when we first arrived, but with a bit of effort and attention, we've not only minimized the number of ticks on our homestead, but we very rarely get bit.
Make your own healing salves from start to finish by starting with a salve garden. Learn which easy-to-grow plants might be best for your salve garden in this post.
2. 17 Tools Homesteaders Can't Live Without
From pressure canners to cast iron skillets, good hoses to Muck boots, excellent quality tools make homesteading easier and more productive. I surveyed my homesteading friends to see which homesteading tools they couldn't live without, and reported the results in this post!
And the Number One Homesteading and Off the Grid Living post of 2016 is …
When I recently surveyed readers about their top homesteading struggle, the overwhelming response was MONEY. Our challenge as off grid homesteaders is to balance the work of caring for land, children, and animals, with creating a viable income to support our real-life expenses. I share the ins and outs of how we're making it work in this popular post.
As we head into the New Year, I want to say THANK YOU for being a reader and source of support and inspiration for me. I'd also love to hear what types of information and content you'd like to see in 2017. If you have 5 minutes to fill out this brief survey, I'd love to hear from you. And, you'll have the option of entering a giveaway for one of my eBooks. >>> TAKE THE SURVEY <<<
Pin it for Later: