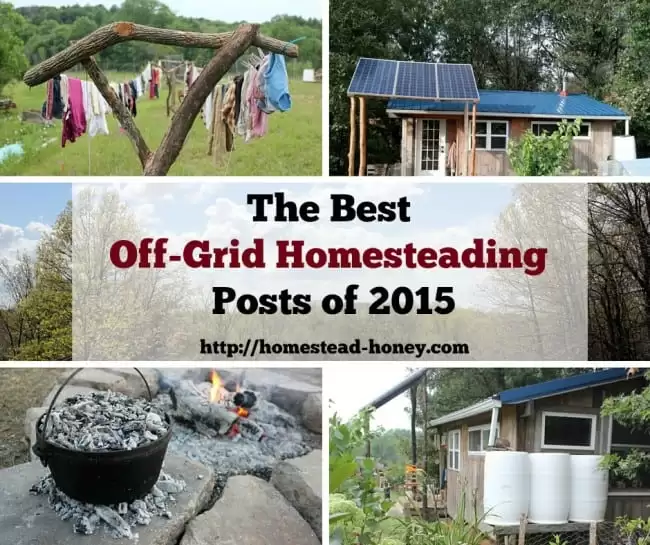 In anticipation of New Year's Eve, I thought I'd do a little count down of my top off-grid homesteading posts of 2015. These are the posts that have gotten the most views and comments; in other words, they have been the most useful to my readers! I hope you enjoy re-visiting these favorites!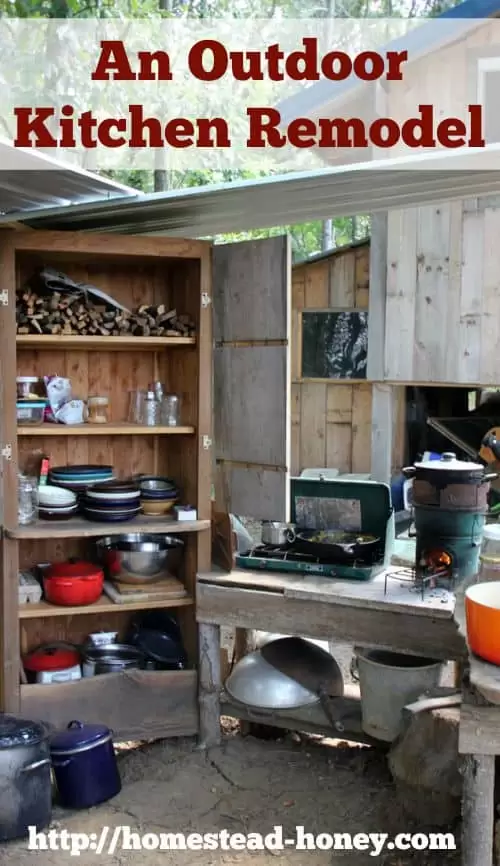 I love our outdoor kitchen even more after its remodel. We moved all of the food prep to the lower level of the outdoor kitchen, and made space for our picnic table in the shade of the upper terrace. Check out the photos in this post to see how it's laid out.
My favorite homestead bloggers joined together to each share a "day in the life" on our homesteads. You will definitely want to set aside a half hour to read all of the posts in this series!
What is the ideal homestead land? (Spoiler alert: I'm not going to give you the answer, but this post WILL give you the tools you need to find land that is just right for YOU!)
Discovering how easily we could bake inside our woodstove transformed our no-oven kitchen experience! We love baking pies, squash, and other goodies with this method (as I type, a lasagna is baking!).
We doubled the space and utility of our woodstove with the addition of a warming shelf. It is the best place to keep a cup of morning tea warm!
By far, one of the best additions to our homestead. And surprisingly low-tech!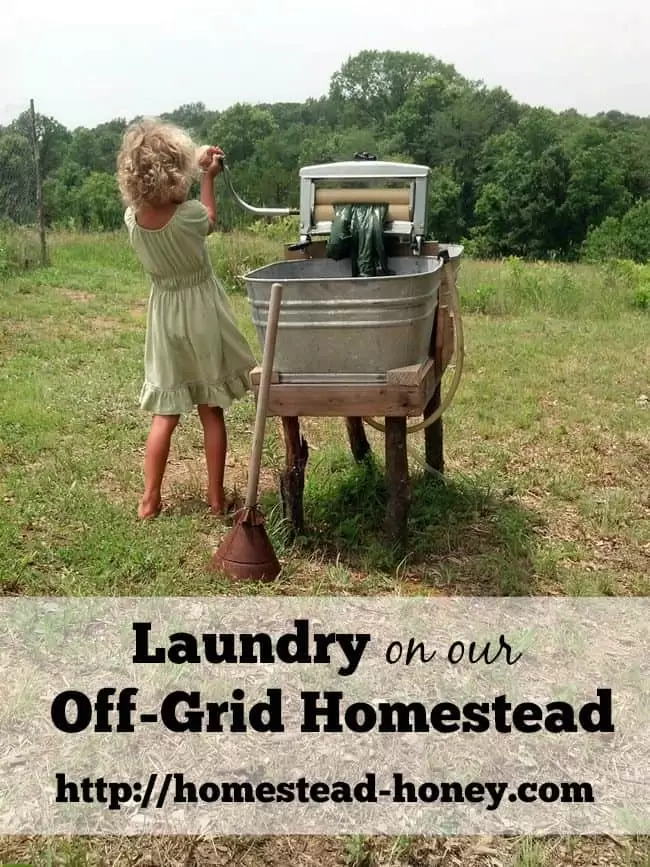 With no running water, however do we keep up on laundry? This post tells all!
In the hot, humid Missouri summers, staying cool without an air conditioner requires a bit of creativity!
How does a family of four live with no running water? (The short answer: we carry a lot of buckets!) This post provides the ins and outs of how we make it work in our "dry" cabin.
And, the most popular off-grid homesteading post from 2015 is…
We learned that with some basic electrical and handy-person know-how, we could easily install our solar electric system. In this post, my husband Brian chimes in on how the process went. (And in the next week, I'll be sharing how our PV system is working for us so far!)
---
If you're still hungry for more off-grid homesteading inspiration, I'd love for you to check out my eBook, Creating Your Off-Grid Homestead. Until December 31st, use the coupon code "offgrid" for 15% off the purchase!
Thank you so much for joining our adventure here at Homestead Honey. It is my sincerest hope that the information I share here will inspire your own homesteading journey.
Pin it for later: