The May Garden can feel overwhelming, but the rewards are great. My only goal this month has been to stay on top of the madness that is a 2000 + square foot garden. To accomplish this, I have needed to set aside large chunks of gardening time each week, on top of my usual 30 minutes per day. The first half of the month was devoted to planting, while now I'm weeding, mulching with straw, and harvesting.
In my zone 5b garden, I'm finally harvesting food enough to create entire side dishes from the garden and meals from our homestead. I'm harvesting kale, salad greens, spinach, Chinese cabbage, garlic scapes, snap peas, strawberries, radishes, herbs, cilantro, and beet greens. In the next week or two, I expect to add beets, broccoli, and green onions to the list.
For the past few years, I've been intently focused on expanding the garden. Whether it was adding new sheet mulched garden beds, or tilling up a new garden space, I wanted to grow, grow, grow! This year I realized that I was going to burn myself out if I added too much more gardening space. Honestly, even the space I have now is too much for me to maintain easily. It feels humbling, and good to know my limits, and even though I have the desire to grow more food, I don't have the capacity.
I admire the homesteaders who seem to be able to "do it all," but the reality is that I can't. Homeschooling, working multiple jobs, maintaining community connections, and caring for all of the creatures of our homestead feels like a joyful, but enormous load. We're thinking very carefully before taking on extra commitments: Do we really want to raise pigs this year? Do we really have time to properly care for bees? One of the core principles of the Mama Bliss coaching that I do with women is Simplicity. I'm finding myself yearning for simplicity at home, so other areas of my life – family travel, performing – can expand.
Alas, I'm digressing from gardening. Would you look at those broccoli!!  In between, I planted Chinese cabbage, which, when harvested, will allow extra space for the broccoli to grow and flourish.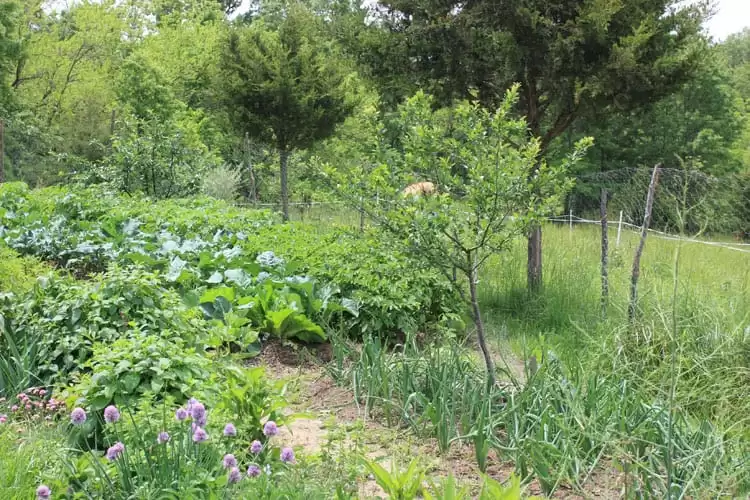 Flowers blooming, fruit trees growing, green everywhere. The May garden is full of the promise of the coming harvest season.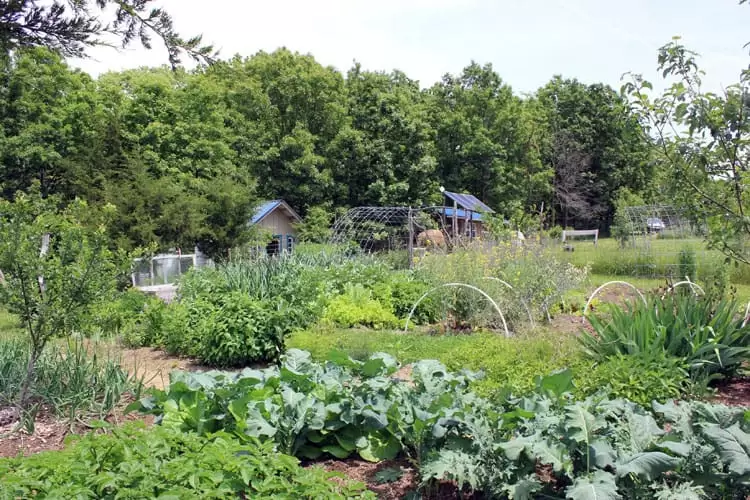 What's growing in your May garden? 
Share the gardening inspiration!