When you have a small garden, as I do right now, one great way to use space efficiently is to think vertically. Garden trellises can be a wonderful tool, allowing plants to climb up, instead of trailing along the ground.
In my garden, I like to trellis not only climbing plants like peas and pole beans, but also my cucumbers and indeterminate tomato varieties.
What are the Benefits of Garden Trellises?
In addition to being beautiful, and creating three dimensional interest in the garden, trellises are extremely functional. Trellises can:
Help prevent disease in your garden by maximizing air flow
Trellises keep fruits and vegetables off the dirt
A trellis raises the harvest closer to eye level for easier spotting and less bending down
Trellises raise fruits and vegetables away from ground-dwelling insects and rodents
What Can be Used as a Garden Trellis?
Garden trellises can be crafted out of anything sturdy enough to support both plant and fruit. Trellises do not have to be fancy or expensive; for instance, some small poles can be arranged into a tipi shape to support beans.
This trellis, crafted by my artist blacksmith husband, supported a black-capped raspberry in our Oregon garden, and later supported vining flowers in our Missouri garden.
My favorite type of trellis, however, is a cattle panel trellis.
I have used cattle panel trellises to support indeterminate tomatoes, cucumbers, gourds, pole beans, small melons, and peas. A cattle panel trellis is sturdy, easy to install, and will last for many years.
Best of all, they create a beautiful arched walkway, for both vertical interest, and also beauty and "bones" in a garden. I use tomato clips (like these ones) to attach plants to trellis.
In Oregon, we had a wonderful 20 x 50 foot greenhouse that was such a joy in the rainy winter months. Because we lived in a small valley with few hours of full sun exposure, it was very important that we planted our warm weather crops in a hoop house of some sort.
Working with the structural support of the greenhouse, we would tie string onto our tomato plants, and wind them up the taught string. I pruned them heavily, so they'd put more energy into fruit production. It was a labor-intensive method, but yielded great results.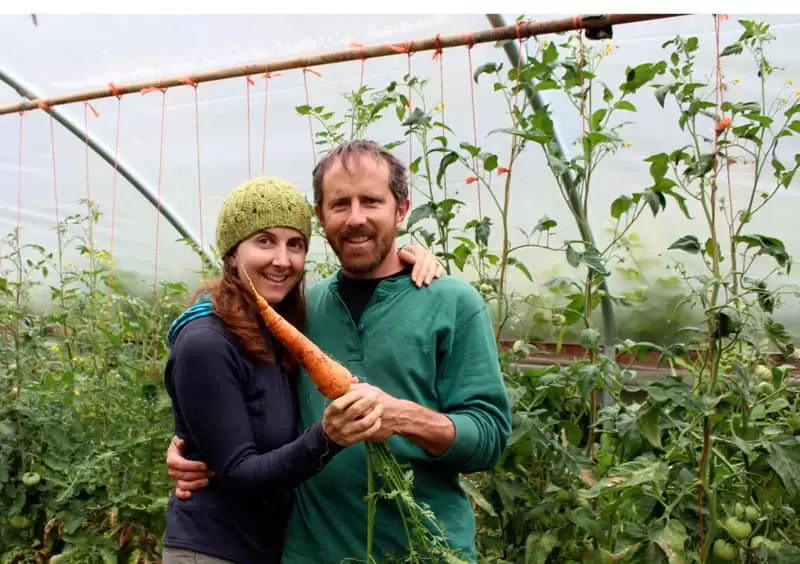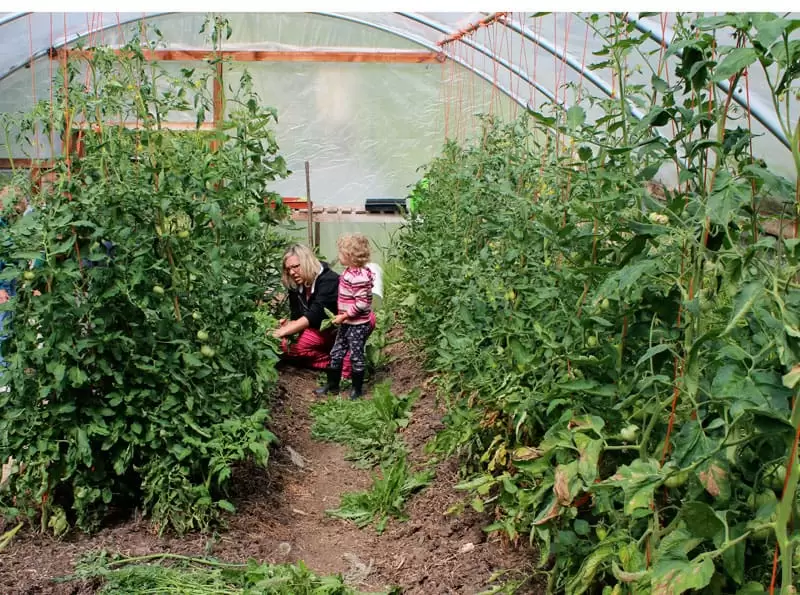 Trellises require a bit of extra effort at the start – building, creating, and guiding plants up the trellis, but the support they provide, and the texture they add to the garden are, in my mind, worth it.
How do you use trellises in your garden?