"I'm sure people ask you this a lot, I'll ask again. How do you support yourselves? I understand spending money is probably a fraction of what city people pay. But a drivers license costs money, property tax. I have no doubt that we could simply go live off the land. but, money, even if it's a smallish amount needs to come from somewhere."
I love this question, posed by a reader, both because I love writing about the financial realities of homesteading, and also because the question of how we afford to homestead, and how homesteaders support themselves is an under-discussed topic in the world of "self-sufficiency." Plus, when I meet new people that are not in homesteading circles, it's the question that they either flat-out ask, or you can tell that they desperately want to ask, but have been raised not to!
How we Afford to Homestead
The answer will come in three parts:
How we made a land purchase decision to avoid debt
The myriad ways we make money to homestead
How we reduce expenses so we don't need to work as much
Avoiding Debt
Our decision to move to Missouri was a complex one, but a large factor was the affordability of the land, and the opportunity to create an off-grid homestead. We purchased land in rural NE Missouri for under $1,700 an acre, and our property taxes are under $200 per year. As I talked about in this post, we could have never afforded to buy land in the area of Oregon we loved. In moving, we gave up amazing community, work in my field, and culture in favor of purchasing land without going into debt, and co-creating a land-based community.
We arrived on our land with cash designated towards building a house and installing a solar electric system. We planned for those expenses, and stuck to our anticipated building budget.
So Many Expenses!!
What we didn't plan for is how challenging it would be to move to a new state, find new jobs, and build a house, start a homestead, and homeschool two children without enough additional savings to cushion us through the transition. Brian was working full-time building our home. I was working full-time caring for our children so he could build our home, and also trying to float our family financially with my blog and part-time employment in a school garden. Needless to say, our financial situation was very, very tight.
Once our house was built, Brian was able to re-focus his energy on building his artist blacksmith business, and we launched our Etsy shop, Acorn Hill Handcrafts. That first year was a tough one. I had naively assumed that "if we built it, they would come" but the customers never came. Thankfully, the holiday shopping season boosted sales, we refined our product line, and we've seen slow and steady increases since.
How we Make Money
When people ask how we make money, the most true answer is that we're scrappy. We are resourceful and we're not afraid to take almost any job that fits our schedule and values. Brian creates product for our Etsy shop, and also takes on carpentry and handyman jobs. I've done transcription work, house cleaning, and acted as a patient for medical school students. Online, I have or still do make money in the following ways:
Selling my own eBooks, Creating Your Off-Grid Homestead and The Backyard Bread & Pizza Oven
Offering ad space on my blog to small businesses
Using larger ad networks such as AdSense
Promoting books and products that I think my audience will enjoy (I receive a percentage of sales, at no additional cost to my readers)
Freelance writing for other online or print media
Coaching women who are looking for support on their homesteading journey
Co-creating eCourses such as Empowered Eating
Working virtually for others, as a blogging assistant and social media manager
Combined, I estimate that Brian and I together work a 30 hour week. And our earnings reflect this part-time work week. However, this is where I need to pause and talk about WHY we're able to make our lifestyle work: We have time to make, do, and create what we need.
The time we both might spend working full-time is instead poured into creating a homestead that provides us with food, shelter, energy, water, and a whole lot of recreation. We work for ourselves (perhaps the toughest bosses of all) 7 days a week, but we work at home, on our beautiful piece of land.
We have expenses, real expenses such as property taxes, car maintenance, health care, and food, but by keeping our overall expenses low, we can afford to work fewer hours at our paid jobs.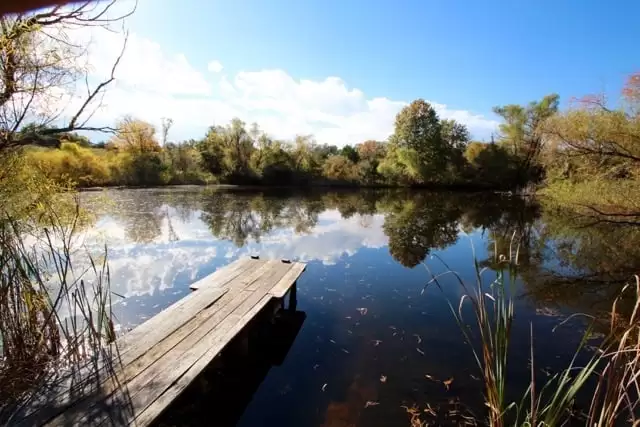 Reducing Expenses
Some ways that we keep our expenses low:
We only have one car
We grow much of our own food (I estimate that we grow or raise 80% of our food in the summer, and perhaps 40-50% in the winter)
We live off-grid with solar electricity and water catchment, and heat our house with wood, so the only monthly utility bills we have are for a phone and internet
We rarely eat out, we make most of our food from scratch, we buy in bulk from a natural food buying club, and we try to eat seasonally and locally, buying from farmers and friends
When we do travel, we camp (and love it!)
Most of our entertainment, aside from occasional musical theater performances, is low or zero budget. Potlucks, craft nights, talent nights all cost nothing, but bring a lot of fun and laughter
There are so many other ways that we save money, but you get the idea! Even today, as we baked 4 loaves of sourdough bread in our brick/cob oven, we estimated that we saved $20.
I have heard from business owners that it takes three years for your business to show a profit. We relocated to NEMO three and a half years ago (but spent a year house-building). We rely on some savings to handle homestead emergencies (cow vet bills, unexpected car repairs, alternative medicine, dentist bills, etc.), but I feel like we are on track to create a diversified homestead income stream that will support our every day expenses and occasional big dreams.
What other questions do you have about the finances of homesteading? How do you afford to homestead?
Please share in the comments!
Pin it for Later: