One of the most delightful wild edibles in our forest is the wood nettle (Laportea canadensis). While similar to the more widely known stinging nettle (Urtica dioica), my experience is that wood nettles are far superior as steamed and sauteed greens. With their bright green color, and asparagus-like flavor, they taste like the very essence of Spring.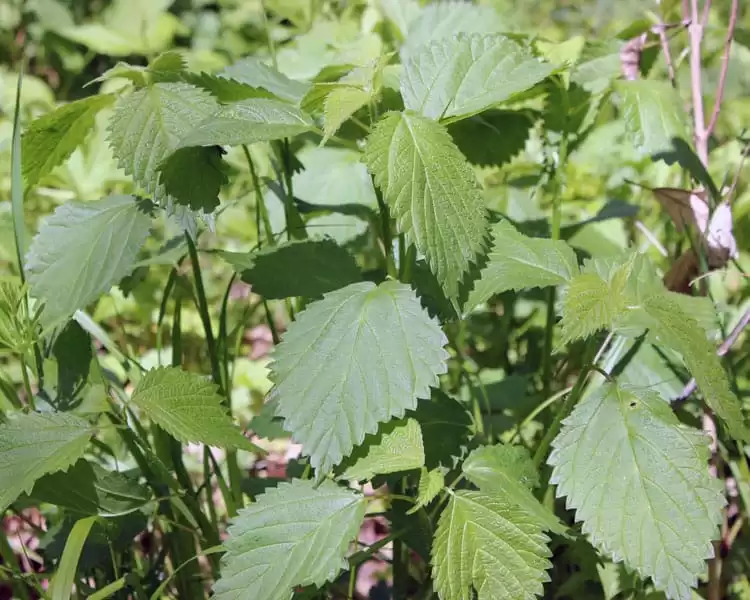 Foraging for Wood Nettles
Wood nettles like full or partial shade, and are most often found in bottomlands or in hardwood forests. Our largest stands are at the lowest point of our forest and nestled among oaks and black walnuts on a north-facing slope. Although our neighbor, Mike, first introduced us to the wood nettle a few years ago, it was only last spring that I finally was able to develop a mental search image that allows me to identify them quickly and easily.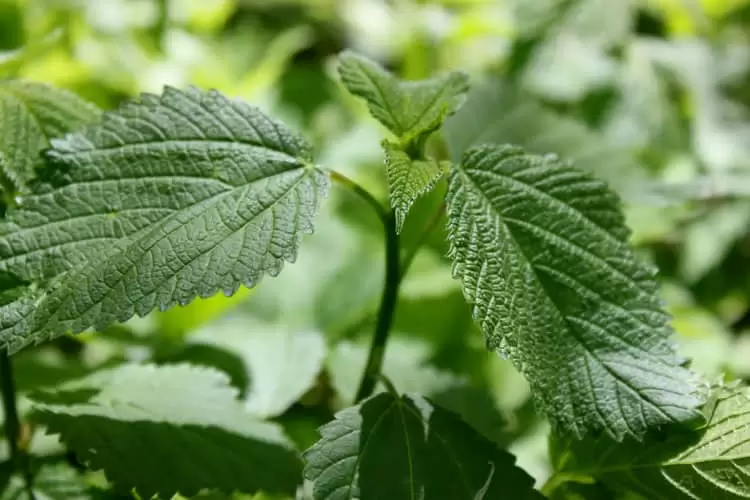 How to Harvest Wood Nettles
One of the keys to identification, aside from being in the right habitat, is that wood nettles rise up on a tall slender stalk, and have alternate, somewhat oval leaves. Picking young wood nettles is easy – simply cut or break the nettle stalk with bare hands – but as they mature, their sting intensifies, so gloves are definitely called for!
The kids are now able to ID and harvest wood nettles, and both of them love the flavor. It's become a fun spring ritual to walk the woods together to go foraging for wood nettles and come home with part of dinner!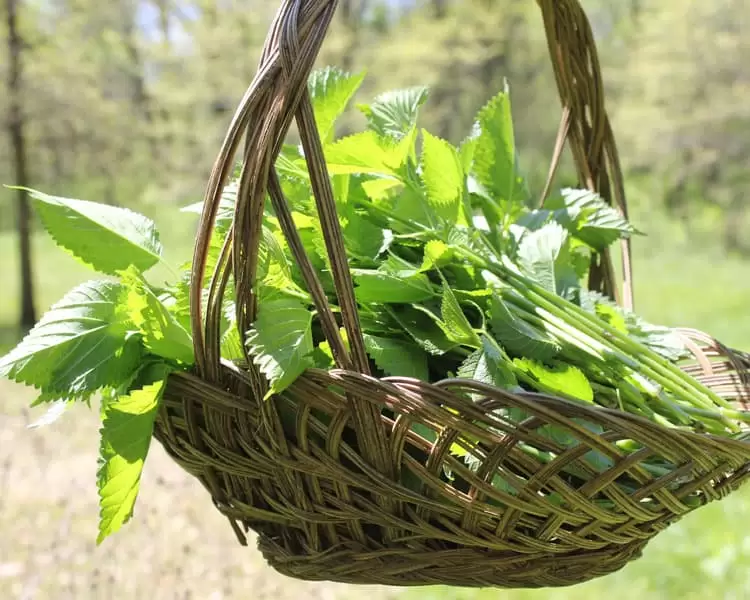 How to Eat Wood Nettles
We gather wood nettles by the basketful, and eat them in a few ways:
Lightly steam the entire plant and eat it whole, topped with a bit of butter and salt. The young wood nettle stems are tender, and taste similar to asparagus.
Saute the tops much like you'd cook kale, perhaps with a bit of garlic and butter.
Wood nettles also make a delicious pesto. Simply combine the nettles, olive oil, garlic, and some salt in a food processor, and pulse until finely chopped and combined.
Wood nettles, like stinging nettles, would also make a delicious hot or iced tea.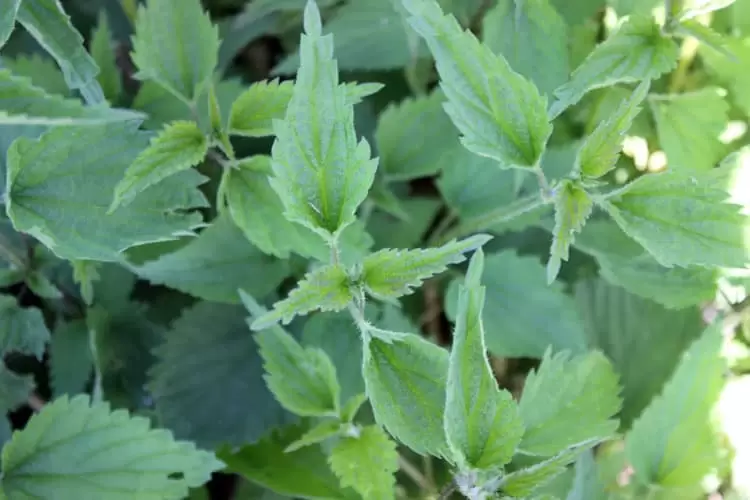 The photos above and below are of the more well-known Stinging Nettle. I started these plants from seed, and planted them in my garden, although you can also forage in the wild for stinging nettle. You'll notice that stinging nettle has more narrow, deeply serrated leaves that are arranged in an opposite pattern on their stem.
Wood nettles are found across much of the Eastern United States, so grab your favorite ID book, head to the woods, and give foraging for wood nettles a try!
Have you ever foraged for wood nettle? What is your favorite way to enjoy wood nettle, or other foraged greens?
Pin it for Later: