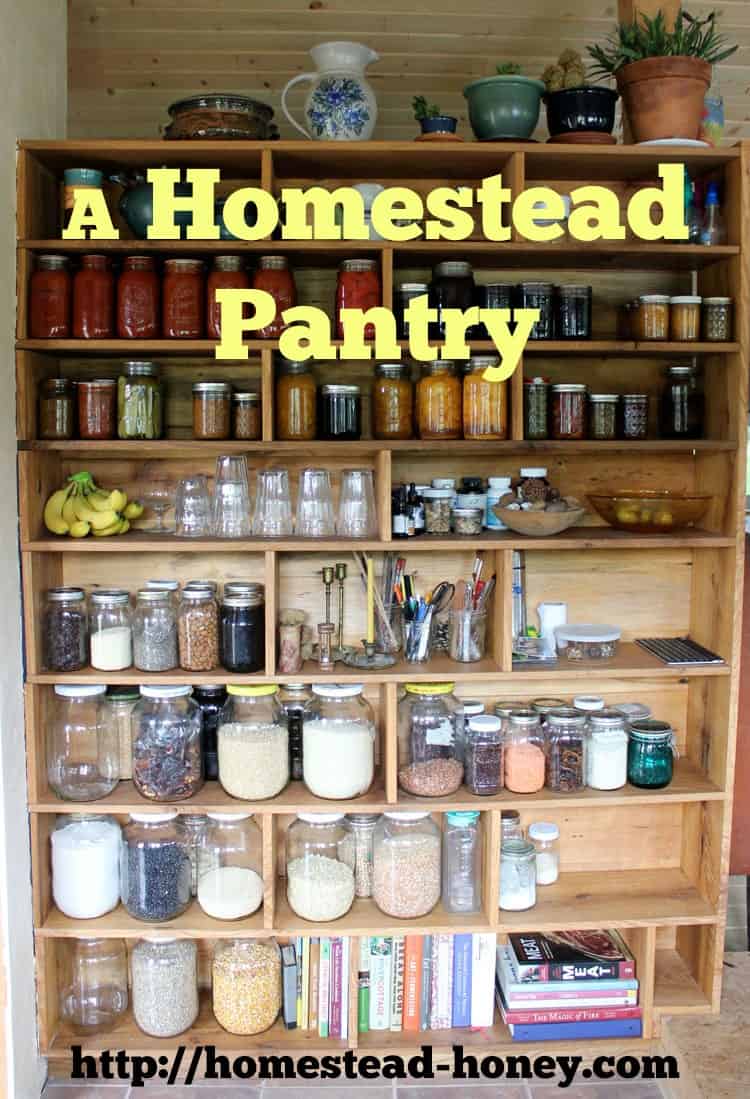 A few weeks ago, I shared a photo of our custom pantry-in-progress on Instagram. What a flurry of excitement it generated. And it should! In my mind, a well-organized, well-stocked, and beautiful homestead pantry is one of the best ways to store and easily access whole foods and canned goods. Plus, for our tiny 350 square foot house, it is essential that we are using every inch of space wisely and efficiently.
Little by little, my carpentry genius husband Brian is creating these gorgeous, efficient spaces, and our tiny house is starting to look as divine on the inside as it always has on the outside. Details like tile flooring, a mudroom shoe cubby, plaster on the walls of the mudroom, and finally, this custom built pantry are making our house feel so much more like HOME.
This was last winter's pantry – a totally functional metal shelf unit on which we could store bulk food, glasses, and our beloved Berkey filter. If you look closely, you can see the beautiful wood backing that my husband spent countless hours planing, sanding and finishing.
This summer, we moved our kitchen outdoors so we had the spaciousness to finally finish the pantry. Brian created a gorgeous design with shelving just the right height for both gallon glass jars and quart mason jars. Some lovely pieces of oak and elm from an auction were planed and lovingly sanded and finished with Heritage brand natural oil finish.
We spent time this morning "moving in."
For those that were curious about the dimensions, the width of the shelves was built to fit the space that we had available in our house. The height of the bottom four shelves is simply 1/2 inch taller than gallon glass jars and the height of the top four shelves is 1/2 inch taller than quart mason jars.
Now onto the walls and floors!