Is there an animal more giving and versatile than a homestead chicken, and is there anything quite so wonderful as an egg? When I think about what our flock of laying hens offer us – eggs, meat, manure, entertainment, companionship – it feels like they should be celebrated! And so, as the days lengthen and we revel in eggs here on our homestead, I offer recipes, crafts, and tips from food and homestead bloggers, all celebrating the chicken and the egg.
Egg Recipes
Poached
Poached Eggs and Veggies on Toast from The Organic Kitchen
Poached Eggs over Zucchini Hash from The Organic Kitchen
Sorrel Soup with Poached Eggs from Northern Homestead
Hard Boiled
How to Make Perfect Hard-Boiled Eggs from LittleOwlCrunchMomma
Orgasmically Good Deviled Eggs with Bacon and Dill from Small Footprint Family
Pickled Quail Eggs in a Jalapeno Brine from A Farm Girl in the Making
Frittatas
Bacon and Caultiflower Frittata from from LittleOwlCrunchyMomma
Frittata from Deductive Seasoning
How to Make a Farm Fresh Frittata by The Fewell Homestead
Egg Bakes
Creamy Swiss Chard and Eggs from Live Simply
Spanish Tortilla with Ham from Little Family Adventure
Scrambled Egg Muffins from Raia's Recipes
Fresh Broccoli Tomato Scallion Quiche from Urban Overalls
Spinach Cheese Quiche from The Fewell Homestead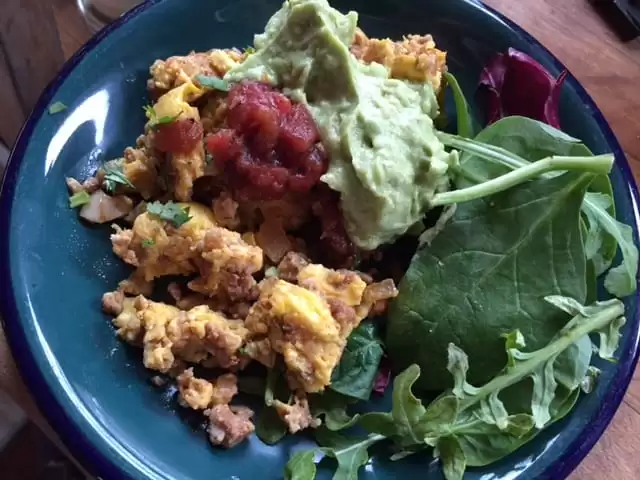 Stovetop Egg Dishes
Healthy Shakshuka Recipe from Lady Lee's Home
Green Eggs and Ham (No Food Coloring Required) from How to Just About Anything
Huevos Rancheros from The Organic Kitchen
Eggs in a Nest from Lil' Suburban Homestead
Spinach Herb Omelettes and Flourless Crepes from Gourmande in the Kitchen
Farm Fresh Eggs Florentine from The Elliot Homestead
Egg-Heavy Desserts
Meyer Lemon Curd from Earthworms and Marmalade
Homemade Old-Fashioned Egg Custard Pie from A Farm Girl in the Making
Pumpkin Custard Cups from Attainable Sustainable
Grapefruit Curd from Grow Forage Cook Ferment
Lilac Meringue with Lemon Curd from Nitty Gritty Life
Creme Brûlée with Candied Bacon from Learning and Yearning
Snow Eggs: Floating Poached Meringues from Country Living Magazine
Maple Custard with Duck Eggs from The Prairie Homestead
Crafting with Eggs and Eggshells
Naturally Dyed Easter Eggs from Homestead Honey
Save your Eggshells from Attainable Sustainable
Natural Easter Egg Dye from Herbal Academy of New England
Needle Felted Easter Eggs from Timber Creek Farm
Felt Easter Eggs from Homestead Honey
Sewn Easter Egg Pockets from Homestead Honey
Blown Eggs for Easter from Homestead Lady
DIY Eggshell Candles from Urban Overalls
Pin it for Mealtime!