Peaches are one of my family's favorite summer fruits, and we eat them by the dozens when they are in season. Last week, my husband Brian brought home 3/4 of a bushel of ripe Missouri peaches that are dripping with juice, and sweet with a bit of tart. When you bring home so many almost-ripe peaches, it's important to have a collection of recipes at the ready! Here is a collection of peach recipes, featuring fresh, cooked, and preserved peaches.
Fresh Peach Recipes
These recipes let the fresh, juicy flavor of peaches shine through:

Cooked Peach Recipes
What is summer without cobblers and crisps? Here are a few tasty looking recipes to try:
Roasted Apricot Tart (could just as easily use peaches!!)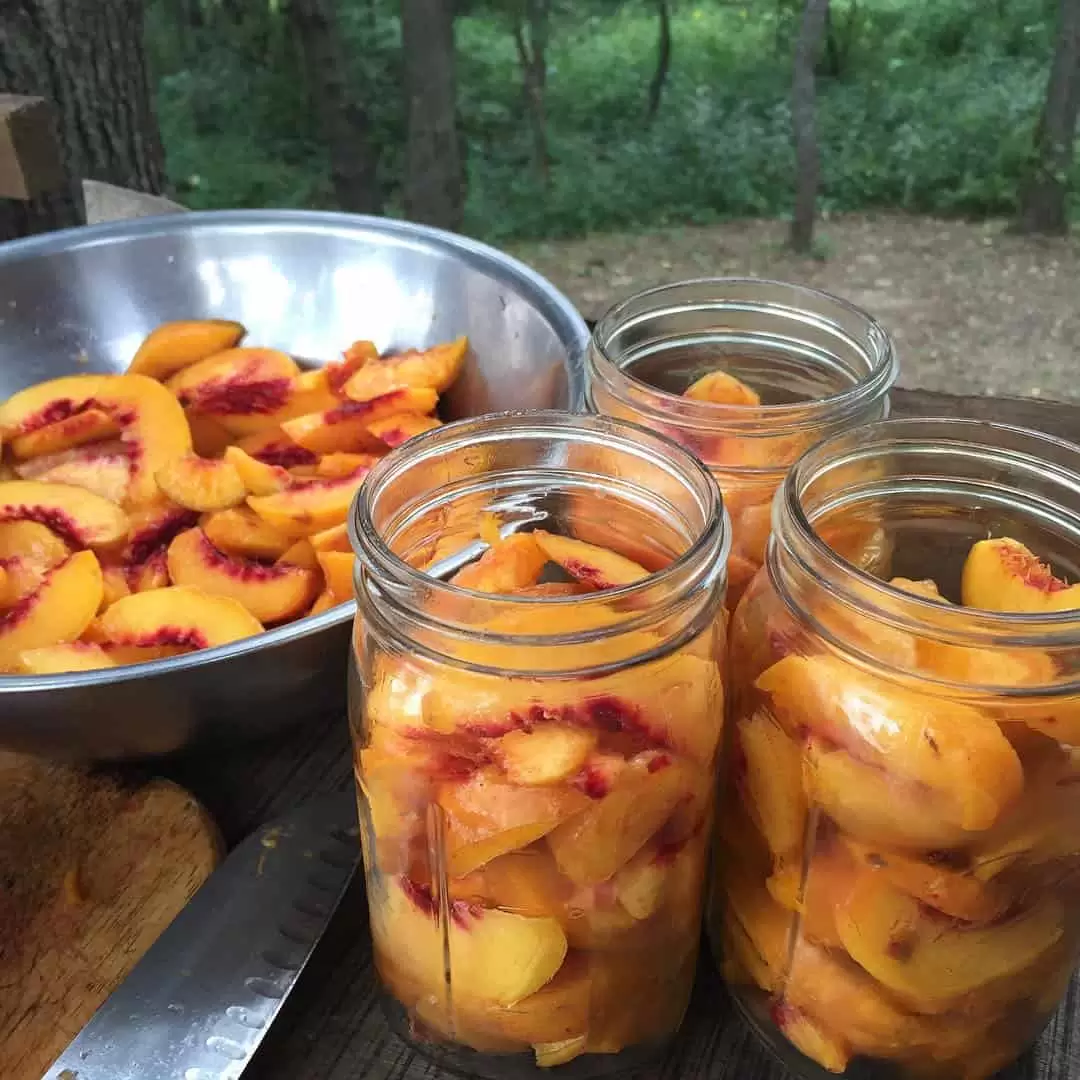 Preserved Peaches
I was amazed at some of the innovative recipes that were shared with me. I'm usually just a peach and honey or sugar kind of preserving gal, but these recipes are making me reconsider!
Pickled Peach Recipe ( The pickling spices are cinnamon, clove, and ginger!)
Peeling, Canning, and Drying Peaches
Peach Jam Two Ways: Peach Vanilla and Fuzzy Navel
Peaches, Preserved, Baked, and Delicious
Pin it for Later: