Do you love handmade holiday gifts as much as I do?
For years, Brian and I have created homemade Christmas gifts for our friends and family – candles, paper, chocolate truffles (yum!), cutting boards, liqueur, knitted scarves, hats, fingerless gloves, and many more. Creating gifts with our own hands is something we value, something we pour our love into, and we hope that the recipients love the gifts as much as we love making them.
If you love handmade gifts too, here is some inspiration: A list of over 100 handmade holiday gifts to make at home:
Handmade Holiday Gifts for the Home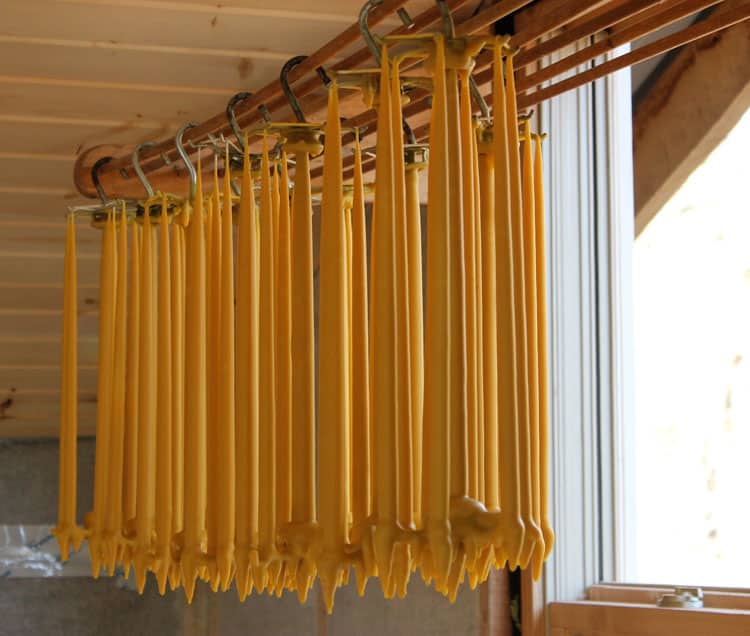 DIY Gifts for the Body
Homemade Gifts for the Kitchen
Made from Scratch Gifts from the Kitchen
I'll admit it – I LOVE eating Christmas cookies and other sweets just as much as I love making them! Here's a selection of treat recipes to share.
Gifts for Men
I don't know about you, but I often find it challenging to figure out the perfect gifts for the men in my life. Here are a few DIY ideas just for men.
Handmade Gifts for Kids
Dozens more inspiring handmade holiday gift ideas can be found here:
Have Yourself a Homemade Christmas
A Dozen DIY Christmas Gifts for Men
100+ Homemade Christmas Gifts
The Ultimate Homemade Holiday
12 Days of Homemade Christmas Gifts
(Really) Last Minute Homemade Christmas Gifts
30+ Ideas for Giving Experiences Instead of Gifts
Meaningful Christmas Gifts for a Dollar or Less
Pin it for Later:
More homesteading inspiration!