Happy Holidays!
Are you looking for a unique gift for your favorite homesteader? Or perhaps a timeless tool for your own homestead? Do you need a go-to list to send to loved ones that are looking to buy you a gift that you truly need?
The 2016 Holiday Gift Guide is here to help!
I have hand-picked the items on this list and either use them myself here on our off-grid homestead, or am good friends with their creators so I trust their craftsmanship and customer service implicitly.
Feel free to share this page with friends, loved ones, and other homesteaders!
---
Homestead Essentials
Berkey Water Filter/Purifiers – This is hands-down the most important tool on our homestead. Because we collect rainwater for drinking and cooking, we rely on our Berkey to render our catchment potable. Berkey filters work with gravity alone – no electricity needed – so they are amazing not only for day-to-day use, but also for emergency preparedness. Plus, they make your drinking water taste AMAZING!!
SunOven Solar Oven – We do not have a house oven, so we rely on a number of creative oven solutions including a brick-cob pizza oven and our SunOven. You can use a SunOven year round – as long as there is enough sun to create a shadow – and bake anything you might make in a home oven. CLICK HERE for an exclusive Homestead Honey discount of $50 off a SunOven or $70 off a Preparedness Package.
Wind Power or a Solar Electric System
 – We purchased our photovoltaic system through Backwoods Solar a few years ago, and have had such an amazing experience working with this company. Not only will Backwoods Solar help you select a system that works for YOUR needs, but their staff is also available to answer your questions when it comes time for installation. My husband was literally on the phone with the Backwoods Solar technicians every day for a few weeks as they talked him through the trickier aspects of installing a PV system. This is a big ticket Holiday gift that will keep on giving as you lower or eliminate your electricity bills, and lessen your carbon footprint.

Stainless Steel Food Mill
– Whether we're making tomato sauce, apple butter, or persimmon puree, we turn to our stainless steel food mill again and again. What I love about our mill is that it comes with interchangeable mesh screens so you can choose the right sized holes for the job. This food mill from Pantry Paratus is almost exactly like ours. Plus, when you visit their website, you'll find kitchen essentials like canning equipment, baking supplies, and more!
Handmade Wooden Drying Racks – These gorgeous clothes drying racks are handmade by the Gunderson family in Oregon. Each member of their family contributes to the making of their wooden racks. Best of all, their online store also carries a number of other useful homesteading goods. Use the coupon code "homesteadhoney" for 10% off their drying racks.
---
For the Home
Hand-Forged Dinner Bell – Come and Get it! This hand-forged dinner bell is both functional and beautiful, and the perfect gift. My husband Brian is the artist behind Acorn Hill Handcraft's forge, and you'll find his distinctive organic style on wrought iron hooks, stocking hangers, curtain rods and toilet paper holders, bottle openers, and other metal pieces. Take 10% off your order with the coupon code "Holiday10".
Alaska Wall Calendar – Amanda from Idlewild Alaska captures the wild beauty of Alaska in this 2017 wall calendar. In addition to photographs from nature, each month features one "this day in Alaskan history" for the trivia buffs in your life!
Quilts and Quilted Goods – Ruby Mozzelle's Quilts features heirloom quilts and quilted goods such as casserole carriers and journal covers. You'll also find naturally scented soy wax candles hand-sewn gift bags that are colorful and eco-friendly!
Farm Photography  – Ever Growing Farm's collection of photography features lively and bright images of farm, eggs, feathers and flowers. My favorite collection is her Harvest series, unique perspectives of garlic, veggies, apples, and more against rustic backdrops. Melissa is one of my favorite bloggers, and I'm so happy to see her infuse her personality into her photos.
---
Body Care
Rosemary Pine Beard Balm – I have sampled many of CoCo's Herbals creations and can attest to the high quality of Colleen's herbal body care products. Her lip balms are not only soothing, but they come in amazing flavors like Cocoa Mint and Orange Spice. She has recently created a Rosemary Pine Beard Balm that is the perfect gift for your bearded homesteader! CoCo's Herbals is currently offering a free lip balm through 12/20 on orders over $12 with coupon code: FREELIPBALM (To redeem, add the lip balm of choice to your cart, then use the code at checkout which will take off the cost of it ($4)).

Farmstead Soap  – Have you ever checked out Quinn's blog, Reformation Acres? Everything Quinn does is tasteful and beautiful, and her Etsy shop is no exception. From lip balm to salves, beard oil to soaps, you will find a wide variety of all-natural, Farmstead-crafted goods. Check out her Cream Line Soap, made from the milk of Jersey cows!
Natural Soap Making eBook – For the DIYer in your life, empower them to make their own all-natural soaps with Jan Berry's Natural Soap Making eBook. Read around on Jan's blog, The Nerdy Farm Wife, and you'll see that she's the real deal – teaching thousands of beginning soap makers how to create all-natural body products at home.
---
Just For Kids
Motters – A couple of months ago my family was driving with our kids' best friend when she pulled out a unique stuffed creature that was so captivating that I held it in my hand, turning it round and round, and marveling at its cuteness. An hour later I met the maker of this "Motter" (manatee-meets-otter), Kalan, and he was just as delightful as his creations. I am a huge fan of handmade toys and his Motters are among the most lovely toys for children of all ages.
DucKsday Outdoor Gear from Ollie and Stella Outfitters
– I was the lucky winner of a DucKsday Rainsuit for my then toddler a few years ago. That began my love of DucKsday's gear, which is super cute and incredibly durable. I've since been fortunate enough to have Ollie and Stella's as a Homestead Honey sponsor, and to outfit my kids in DucKsday snowsuits, rain jackets, mittens, and rain suits. They are truly the best kids outerwear we own.
---
Crafty Picks
Free Range Yarn – If you're the knitting or crocheting type, you will love Janet's Free Range Yarn. She recently sent me a skein of her gorgeous Border Leicester – Alpaca – Pygora blend yarn. It has a beautiful drape and took a natural Goldenrod dye beautifully. Use the discount code "5OFF50" for $5 off an order totaling over $50.

Wooly Moss Roots
– I've admired Wooly Moss Root's handcrafted buttons and wooden shawl pins for years. The creators, Taryn, Jeff and Bracken, live on a small homestead in Oregon, and you can just feel the influence of the majestic trees of the Pacific Northwest on their work. Here's my pick for the homesteader-at-heart: A pair of wooden chicken earrings!

Craftsy – Not sure what to get the crafty person in your life? How about an online class through Craftsy? What I like about their classes is that there is SO much variety and classes for each level of student. I'm hoping for a bit of down time in January so I can take the Essential Guide to Finishing Handknits class. Especially relevant to homesteaders are their handwork, cooking, and gardening classes.
---
Tasty Treats
The Hive Box
-For the homesteader that has everything, consider giving them a monthly subscription to The Hive Box, a monthly delivery that makes life as sweet as honey! Featuring a carefully curated selection of bee-related products, each month's Hive Box is unique and full of goodies such as beeswax candles, raw honey, honey-sweetened artisan candies, and lip balms. My kids LOVED the two months of Hive Boxes that we received.
Roam Sticks – My good friends, John and Holly Arbuckle have been active in sustainable agriculture for years, as farmers and activists. Their latest farm venture is a non-GMO, pastured pork snack stick called Roam Sticks. These are perfect for on-the-go healthy snacking. Our favorite flavor is the maple bacon, but they also feature a hickory-smoked pork with pineapple stick that is also delicious. Buy a box or two as a gift, or divide the box and give them as stocking stuffers.
---
Read On!
The Suburban Micro-Farm – My friend Amy over at Tenth Acre Farm just released her book, The Suburban Micro-Farm. Based on years of experience in landscaping, permaculture, and gardening, Amy's book is something that small-space farmers are not going to want to miss. She is an incredibly thorough and well-researched writer, and since she is as skilled at growing food as she is making her garden both productive and aesthetic, her tips will bring ease and beauty to your garden.
Creating Your Off-Grid Homestead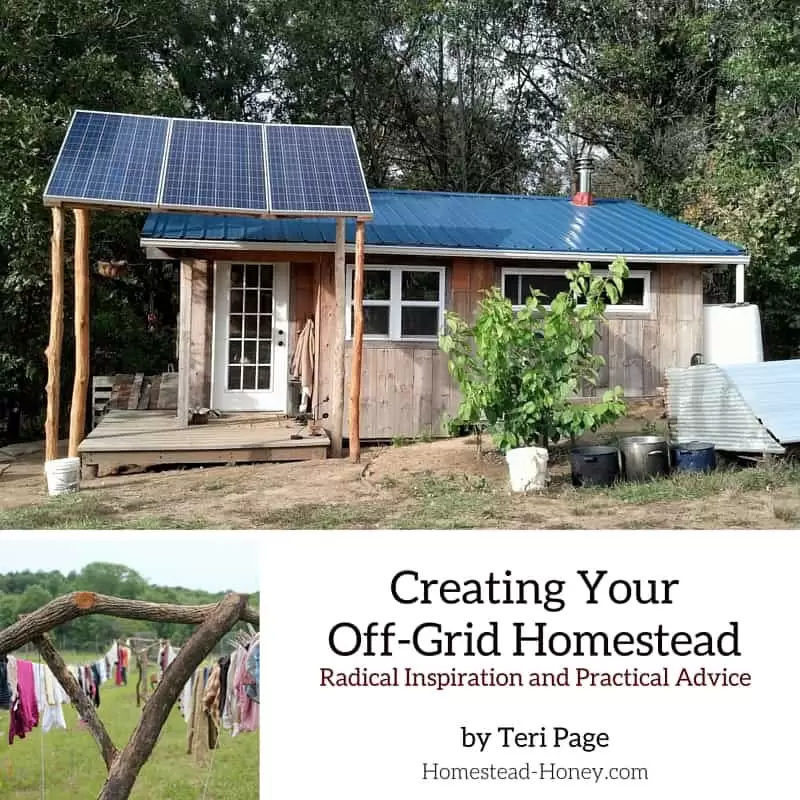 – This eBook (by yours truly) would be a great gift for someone who is considering starting a homestead from scratch on raw land, is interested in living off-grid, or is looking for ways to prepare for emergencies with systems such as water catchment and alternative cooking methods. Creating Your Off-Grid Homestead is available as a PDF download or Kindle (on Amazon). Use the coupon code "offgrid"to get 15% off when you purchase HERE.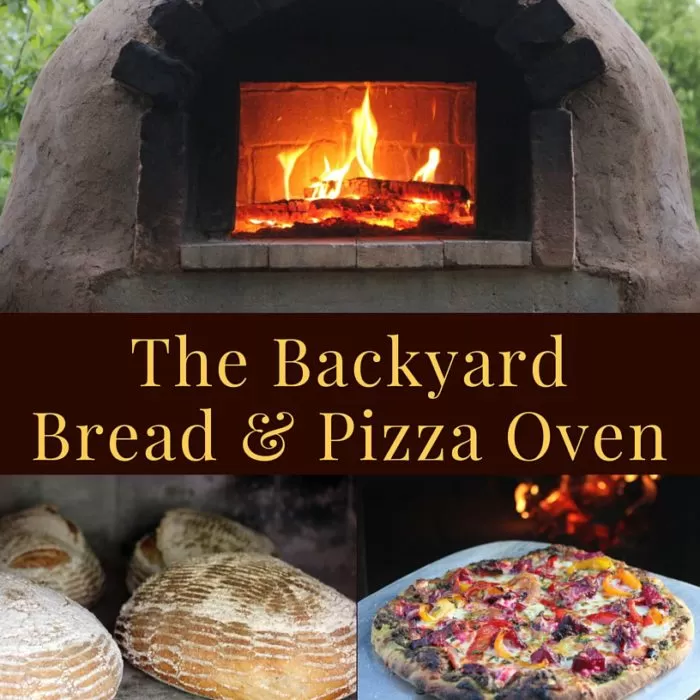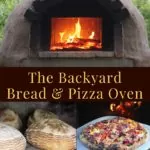 The Backyard Bread & Pizza Oven – A collaboration between my husband and myself, The Backyard Bread & Pizza Oven will teach you how to build a hybrid brick-cob outdoor oven, from start to finish. In addition, we'll teach you how to use your oven to make amazing bread and pizza and to cook casseroles, roasts, and so much more! Use the discount code "breadoven" to get 15% off the eBook HERE.