These are some of my favorite online courses, membership sites, and how-to books to build your homestead skill set. Check back here regularly, as I will continue to add new recommendations! For my favorite homestead tools, check out this page, and look here for homesteading and gardening book recommendations.
*I am an affiliate for some of these courses, which means that if you sign up through my link, I may receive a commission, at no additional cost to you. This is income allows me to continue sharing my homesteading experiences here on the blog. Thank you!*
Homesteading and Simple Living
Rootsy – This simple living membership website is especially near and dear to my heart because I have co-created it with 8 other AMAZING homestead bloggers.
In a mashup of new technology and vintage skills, Rootsy gives you access to skilled craftspeople who are doing the projects you want to learn about. Beekeeping. Canning and preserving. Gardening. Raising small livestock. Cooking.
Join us for tutorials, online workshops, ecourses, and more, beginning on April 1, 2017. No fooling!
Gardening
Online Gardening School is the website home of garden educator Rick Stone. Rick's classes are known for being affordable and accessible, offering you how-to instruction to make your garden experience more enjoyable and productive. Check out the All Course Bundle for super value.
Fermentation
Whether you are interested in creating delicious beers and mead to share with friends and family or are looking for ways to expand your probiotic routine with kombucha, water kefir, or fermented foods,
The Craft of Herbal Fermentation Course
will walk you through making these ferments step by step, from start to bubbly finish!
Crafting and Vintage Skills
Natural Soap Making – If Soap Making is on your list of skills to master, look no further. Jan Berry of The Nerdy Farm Wife is THE person to teach you natural methods of soap making. Jan offers Natural Soap Making as an eBook and a complete package with a private Facebook group for troubleshooting and community.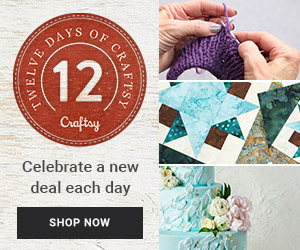 Craftsy is a great place to learn skills like quilting, knitting, sewing, and more handcrafts. Best of all, they often have sales, so their online classes can be very affordable.
Herbalism
No matter where you are at in your herbal studies, the Herbal Academy has a training program for you!
The Introductory Herbal Course is a good place to start if you are new to herbal medicine. It's a beginner's course filled with easy training guides, recipes, downloadable flipping books and charts to get you well on your way to becoming an herbalist. The course begins with the basics of medicine making and wildcrafting, anatomy, introduces you to many many plants, covers common discomforts for adults and children, and discusses the overarching holistic approach of herbalism.
The Intermediate Herbal Course begins with an introductory unit as a review, and then quickly advances into more complex topics. The program dives in deeper, working through each body system and discussing the herbs; their actions and energetics; their safety and side effects; in-depth coverage of anatomy and physiology; and guidance for herbal formulation.
The Entrepreneur Herbal Course is geared towards herbalists who have already studied at the beginner and intermediate levels, who want to make and sell their own herbal products. Lessons on sourcing herbs, Good Manufacturing Practices, labeling requirements, writing a business plan, and creating a brand are some of the many lessons included in this fast track program!
The Advanced Herbal Course is an in-depth program geared towards students interested in becoming clinical herbalists. This program picks up on the body systems not fully covered in the Intermediate Course, and covers more complex topics including herbal wisdom traditions, health and wellness of men, women, and elderly, assessment and herbal therapeutics, and steps to becoming a clinical herbalist; as well as regulatory and legal obstacles facing professional herbalists and herbal products businesses.